Home
›
News
›
Miami Memos
Welcome to Miami Hawk Talk!

This website is a fan-operated and fan-oriented site primarily about athletics at Miami University in Oxford, Ohio.

This website is not affiliated with Miami University, the Mid-American Conference (MAC), the National Collegiate Hockey Conference (NCHC) the NCAA, or any other collegiate or professional organization.
Top 10 Wins
AORedHawk33
Wealthy Alum
I was going stir crazy today in between shoveling in NJ... had some time:
As we finish off the decade in this upcoming month, I thought it'd be fun to take a look back at some of the highlights and lowlights of Miami athletics over the last ten years January 2010- December 2019.
Top 10 Wins
Top 10 Losses
Top 10 Student Athletes
Top 5 Home Runs
Top 5 Let Downs
Please agree, disagree, rip me apart, provide your own hot takes.... Lists are in order. Here it goes…..
TOP 10 WINS
10. Streak is over; October 4, 2014
In a crazy shootout, that saw Miami down 21 at the half, we came back and won the game in the flukiest of ways. Rather than call a timeout/spike the ball and kick a FG, UMASS elected to run up to the line from inside their own 10 and got tackled at the 1 yard line to end the game and our 21 game losing streak.
9. Miami Volleyball; 2014-2018
Not A win, but a culture of winning. From 2014-2018, the women's volleyball team got to the 20 win mark and beyond. Impressive feat.
8. Softball wins an NCAA Tournament Game; May 20, 2016
After beating OU in the MAC championship, we went on to win a first round NCAA tournament game against Notre Dame. Pretty awesome accomplishment. Game was nationally televised on Big Ten Network.
7. College Football's 150th Anniversary; November 6, 2019
The only game on TV that night was the Miami RedHawks vs heavy favored Ohio U. With Desmond Howard on the call and in front of a sold out Peden Stadium, Miami upset the Bobcats with a 53 yard field goal in the 4th quarter to win the game.
6. 2015 NCHC Championship; March 25, 2015
NJ Devil Blake Coleman scored 3 goals to beat St. Cloud State and win our first and only NCHC championship thus far. This gave us the overall #1 seed in the NCAA playoffs, yet sent us on the road to play Providence (more on that later)
5. Treadwell's Last Win; October 27,2012
Who would've predicted what would possibly transpire over the next several years? Miami beat #23 ranked OU to get to 4-4 on the season and in the driver's seat in the MAC East with 4 games to play. Tyler Tettleton stupidly took a sack with no timeouts left in the waning seconds of the game.
4. Miami Field Hockey; 2017-2019
Three straight MAC championships and 3 straight NCAA tournament appearances. Miami Field Hockey is our banner program right now with no signs of slowing down.
3. "The Rebuild is Complete" ; November 22, 2016
After starting the year 0-6, Chuck Martin, Gus Ragland, and team orchestrated an incredible turn around in MAC play finishing the year 6-6. Alonzo Smith polished the game off with a 50 yard run in the final minute of the game to send us bowling for the first time since 2010.
2. Lets Go Get Our Damn Trophy; January 6, 2011
I'm just going to leave this here: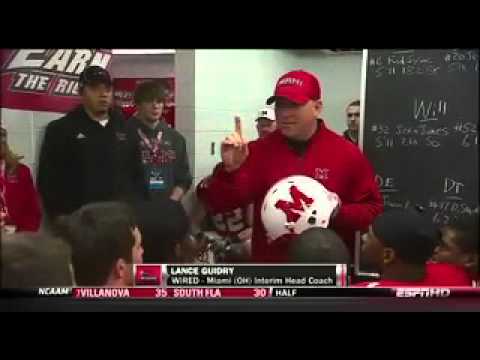 "Miami. Prayer. Answered!"; December 3, 2010
Where were you when Chris Givens caught the tipped ball on 4th and 20? What an awesome experience that was to be watching live. In my opinion, this was by far the most exciting, memorable moment of the decade. I still get goosebumps listening to Bake's call.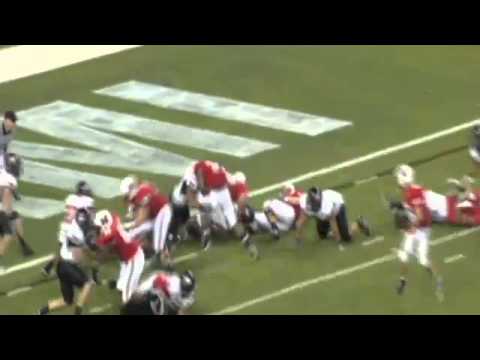 1b. December 7, 2019
How fitting would it be to have bookend MAC Championships in this decade. Lets fucking go.